Project Veritas has broken a new video detailing how Pfizer is currently involved in Gain of Function research under the internal name "Directed Evolution".
Jordan Walker, seen on video, is Pfizer Director, Research & Development Strategic Operations.
"Don't tell anyone...The way it [the experiment] would work is that we put the virus in monkeys...we successively cause them to keep infecting each other..."
- Jordon Walker, @Pfizer
Pfizer has turned off commenting on several of their social media platforms. Anticipate a media blackout of the story along with a coordinated effort to justify Pfizer's action while simultaneously discrediting the individual caught on video.
This is a developing story and we will update this article as it continues to break. Please subscribe!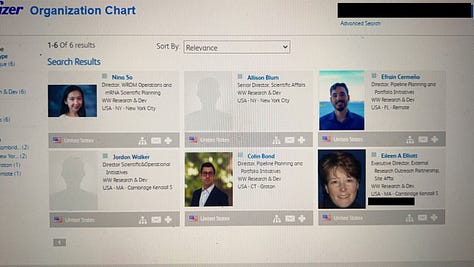 TEMPLE CO is a reader-supported publication. To receive new posts and support the work, consider becoming a free or paid subscriber.